U. is a travel company creating transformative and sustainable trips around the world for 18-25 year olds. We lead the way in adventure travel by creating small group travel, solo travel, volunteer and conservation programs and work and travel opportunities that connects young like minded travellers from all nationalities in with everything from a great local beach party, to a wet and wild rafting trip, to community projects and disaster recovery.
Mission:
To transform the way young people travel (and older people think about young people travelling)
Vision:
To take a stand – it is OK to travel, to party, and to be young. To be the world's leading creator of sustainable and transformative travel experiences that helps young people become the best versions of themselves.
How:
U.
Creates transformational travel experiences that meet the market (see ideal product)
Bridges the gap between travel and education
Works alongside local partners to create these experiences and brings them in a manageable and viable way to the customers – we can commercialise and facilitate amazing community based projects economically sustainable
Makes such experiences affordable by including more
Is less apologetic – more extreme – more authentic – we put our words into actions, say the uncomfortable,
Reduces the say-do gap
Reviews, validates, reassesses everything we do continually – to always be better
How is U. changing the world?
It is not about us – it's about U. We are not changing the world. You, today's youth – tomorrow's leaders, will change the world. We only provide the framework for you to:
Become the best version of themselves;
Build their CVs;
Become more open-minded; and
Close the gap between intent and outcomes
But, we are changing the youth tourism industry
By working with incredible local partners to develop our trips and experiences and bring them to market
By treating social and environmental impact as a primary means of success for our business such that we prioritise it even in cases where it may not drive profitability

For example small group size puts planet, people and experience over profit
Selecting local partners over established international companies even if buying power is less (and so costs higher)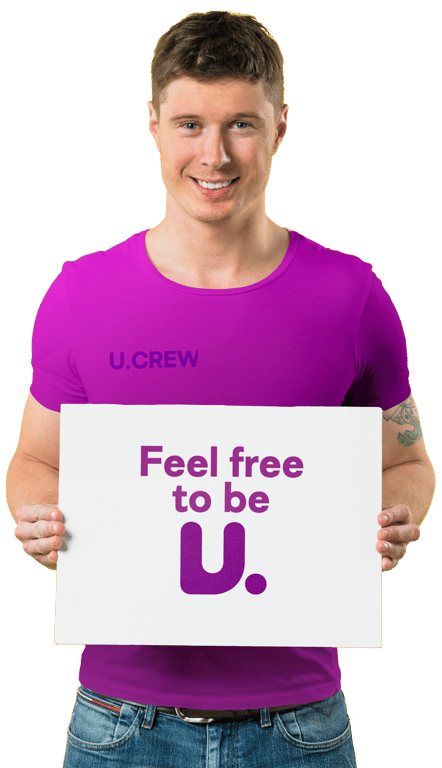 What does U. do?
Why?
How?
Background
Who?
What does U. do?
We strive everyday to create incredible trips for our travellers. Trips that actually create defining moments in their lives. A ideal trip must:
Contain party and risk-taking elements that young people look for, and remember for their whole lives – examples are:

Full moon parties
Staying up all night to see the sunrise

Have serendipitous moments that go completely off script – examples are:

Skinny dipping in a mountain lake
Sleeping out on a beach

Be affordable and value for money. In particular:

Remove hidden costs that are so prevalent in competitor products
Include more activities that are must-do so that those who do not have large budgets are not left out while others go and do optional extras
Always have a free activity that is equally experiential when a paid optional experience is offered
Be transparent with costs

Be multi-national such that the travellers meet and interact with people from many different countries, languages, religions, cultures and colours.
Have above 75% of the customers spend go directly into locally owned and operated businesses in the areas we travel
Contain challenges and experiences that the customer would absolutely never do in their everyday lives

Bungy jump, sky-dive, canyoning – adrenalin activities
Extended fitness challenges – like full-day hikes, bike trips

Educate, challenge and open the customers eyes through at least one significant learning experience. Examples include:

Make them aware of the human implications on:

Under the sea (coral, sea-turtles, over-fishing, cyanide poisoning)
Animal tourism
Poverty

At least one day dedicated to Action and Service
Make the customer get actively involved through things like rubbish clean-ups, redrafting coral, rehabilitating abused animals
Why?
How?
Background
Who?
To make a difference
To feel pride in what we do
Because we actually truly believe it
To stop competing on price and compete more on why
Because the student and youth travel industry is poorly served – same people doing the same shit (see Crossing the chasm to creating a sustainable tourism industry model)
Because environmental sustainability should be on of the the biggest concerns facing young people

To make sustainability also about cultural, diversity, sexual, individual

To fight travel shame