U. Beliefs - Our inclusivity and fairness policy
Our founding pillars are based on our utter belief that travel connects people and creates a more tolerant and understanding world through better, more enlightened and understanding human beings. As such we have a zero tolerance for hate and discrimination in any form for any reason, ignorant or driven with intent.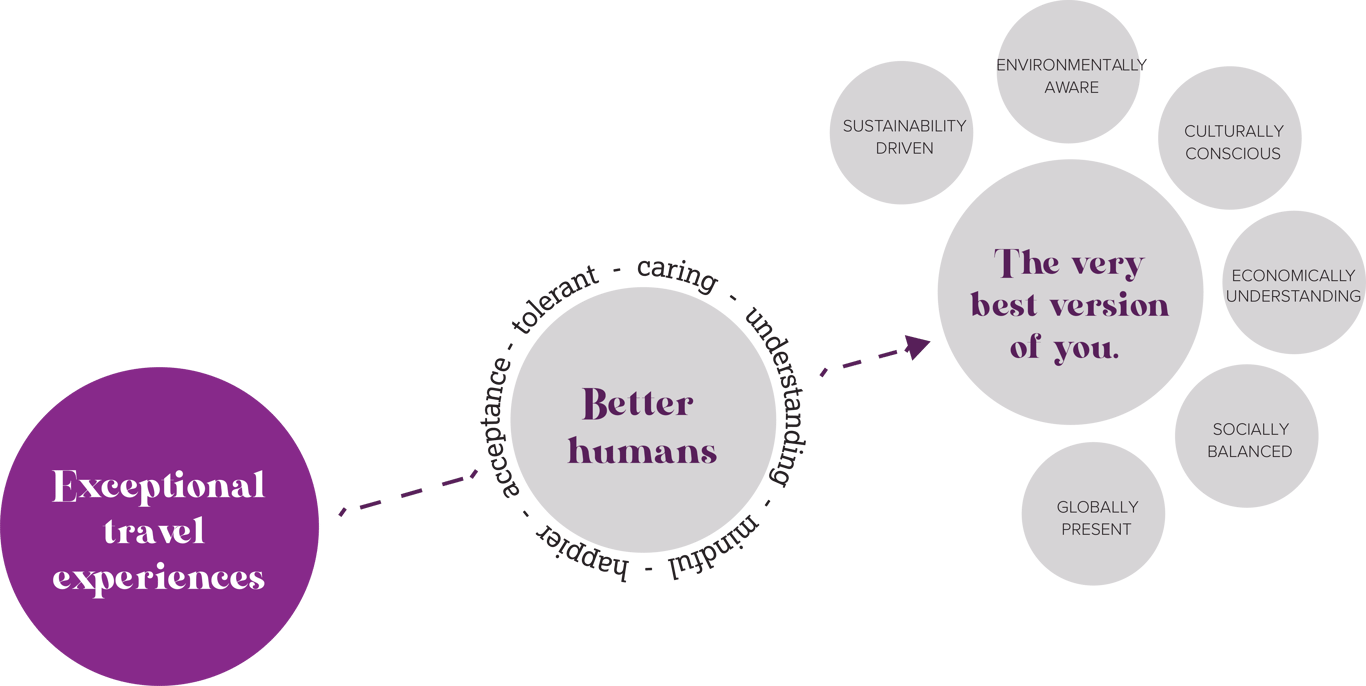 U. is founded on the belief that travel embraces diversity and it is our privilege to work alongside so many diverse cultures and belief systems and partner travellers in a personal pathway of discovery through travel.
We promise that U. will always be respectful of you. You are an individual and we will treat you with respect and courtesy. Any special needs will be given personal attention to ensure your trip will allow you to grow into the best version of you that you can be.
We promise to treat your travel journey with the same importance that you do and we thank you for this opportunity to show you how important we believe travel is to creating more tolerant human beings.
We promise that every product we offer, and every part of our partners businesses have been rigorously investigated to ensure that our core beliefs are mirrored by our travel partners and are positively reflected in our hand crafted tours, and ultimately within the communities which we interact.
We encourage you to be open, kind, non-judgmental, and accepting toward the multi-national and culturally diverse people you'll encounter during your trip, and with whom you will journey with.
We understand that travel is not a right, but rather a privilege and equally an opportunity to learn, grow and share the beautiful cultures that you are going to visit. We believe that by experiencing and understanding each other we have an opportunity to make small ripples of change in our own communities, promoting more tolerant and inclusive communities.
We make these promises and commitments with everything that we are. With everything that is U.
We invite you to share your stories and feedback on how we can continually improve our tours. We are listening